Here we go again. I've discussed American Horror Story on these pages before. While the debut season amazed audiences with sensory overload and strong acting, the sophomore season was a discordant mismatch of genres, ideas, and convoluted and incomplete plot threads. Season 3 is the one that will determine if the overall series has legs and I'm please that it corrects all of the problems with the previous one.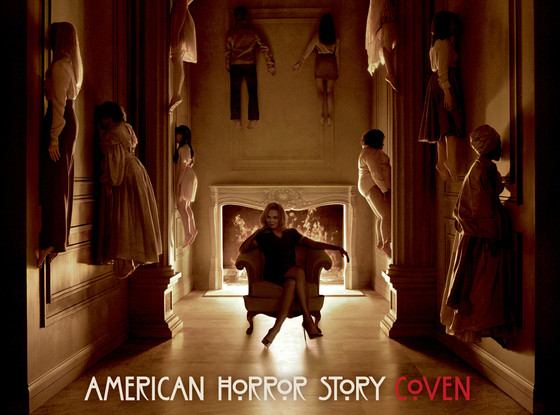 Coven is a much tighter experience in comparison. While the original focused on ghosts and a haunted house, this one prefers witches and black magic. Something new is crammed into every episode, no doubt- American Horror Story is nothing if not a mishmash of horror tropes- but everything carries the same themes within.
Improvements abound. The characters in this season are stronger. There are many but they are individually more interesting than before. The music is exceptional, opting this go around for a poppy industrial blend. Even showing events in other eras, a familiar mechanic in the series, is used much more intelligently and doesn't distract from the story. And by far, perhaps the shining architectural trait of Coven, is the pacing. Each episode pulls the audience along in a new twist, standing yet another hair on the back of our collective necks.
I don't know how the season will end but if it finishes as strong as it started, it may just be the best American Horror Story yet.
(Visited 781 times, 1 visits today)