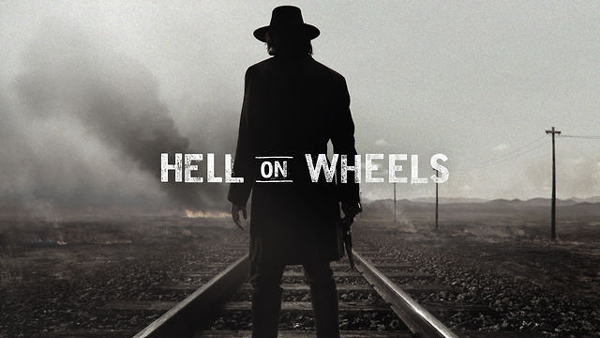 I noticed what I thought was a new series premiering on AMC, Hell On Wheels, and watched the first episode before I realized it was the third season. What I watched was good enough, with a mysterious protagonist, well cast as a ruthless western frontiersman.
I like historical dramas like this (the BBC's Copper is the same time period, placed just at the end of the Civil War). The window into the old wild world is very cool, and Hell On Wheels focuses on the building of the Union Pacific railroad westward.
The first two seasons are on Netflix so I caught up. While there are a couple slow moments, the greatest scenes are masterfully done. Bohannon plays a sympathetic killer and ex-slave owner. As a man of few words, he does most of it with his eyes and face. The supporting cast is mostly good although there are the usual tv moments where conflicts feel manufactured just to keep things exciting.
The first season stands alone well. The protagonist has an inner journey and events stay mostly believable. Subsequent seasons don't hold up as much. There are incredible swings of fortune good and bad and the characters continue to endlessly scheme against each other without any apparent memory of past events or connections. Still, episodes are mostly entertaining and viewers will continually be rewarded with cool moments.
(Visited 123 times, 1 visits today)