There has been so much happening in the world of Nine Inch Nails lately that it was maddening trying to predict what the next album would bring. My biggest hope was that fans wouldn't be given another How To Destroy Angels/ The Slip/ Ghosts offering. I wanted something that rocked, wasn't overly ambient, had undeniable personality, and, at this point in the band's large catalog, stood strong on its own. It's hard to say Hesitation Marks didn't mostly deliver.
Various Methods Of Escape
Various Methods Of Escape
One of my friends emailed me his thoughts on the new album:
"This record sounds like [Trent] recorded a bunch of drum beats in his bedroom and then slapped some synths on top of it."
That was supposed to be an indictment obviously but, shit, that description sounds awesome to me!
Right off the bat, the first surprise is that the album is a bit more minimalist than one would expect from a Nine Inch Nails record. This isn't the type of music that you want to lock yourself in your room and scream and cut yourself to (but hopefully you've grown out of that phase anyway). Instead, this is a mature return to drum beats and synth. And unlike some of Trent Reznor's recent projects, all the tracks are competent and complete songs that find ways to be more melodic, more meaningful, rather than just consisting of harsh noises or strange beats. Hesitation Marks is not a side project or a film score; that much is clear.
The single, Came Back Haunted, is a solid effort with a powerful chorus reminiscent of With Teeth and Year Zero. I mostly appreciated the layered emotional synth that rises over the verses. The song then ends with a staggered melody as a throwback to Closer.
None of this means Hesitation Marks is immune to some of NIN's more recent esoteric leanings. Some of the band's familiar strange sound effects make appearances but even these songs are more likable because of their constant beats and clean structures. Satellite, for example, sounds like a Year Zero b-side but is much more catchy and upbeat.
While I'm Still Here
While I'm Still Here
The great part about the album is that some of the songs sound completely unlike any previous NIN work. Remember when The Perfect Drug single came out, or when you heard Broken for the first time? Some of the tracks on Hesitation Marks capture that freshness. Unfortunately, critical fans may be justified in calling some songs subpar or citing repetition.
Let me take a break to mention that I bought the physical deluxe cd and this is literally the coolest cd packaging ever! Don't let the bonus disc fool you, it has forgettable remixes and is worthless. But check out the case, it feels like a hardcover book.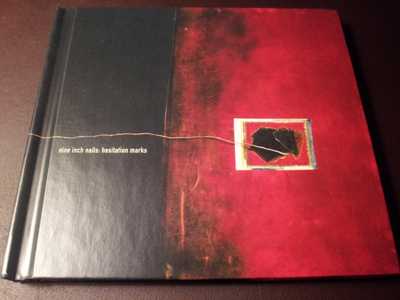 Not only that, but it IS a hardcover book. The liner notes are all printed on color bound pages and the discs fit into the hard sleeves. I know I'm old school but I wish I could get my entire cd library set up like this.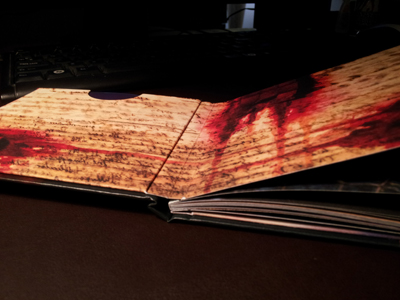 Overall, this is what I wanted out of Hesitation Marks. A fresh take from Trent. A new era. And no wife on backing vocals.
(Visited 468 times, 1 visits today)