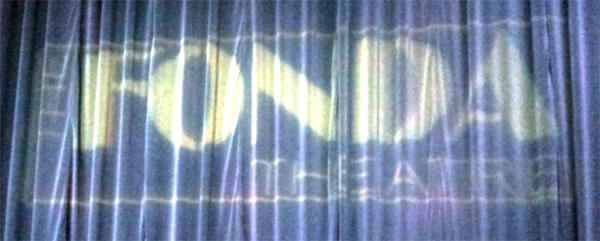 At long last I get to cross 'seeing The Afghan Whigs live' off my bucket list. They played two nights at the Fonda Theatre, formerly Music Box, formerly the Henry Fonda Theatre, formerly a bunch of other names but originally (and again) Music Box.
Venue:
6126 Hollywood Blvd. Hollywood, CA 90028
This is a great location in the heart of Hollywood, just a short block from the Hollywood & Vine Metro station. If you don't take the train, however, you'll need to look for parking and you'll probably end up paying in the connected lot. There's an upstairs floor with seating and a bar as well as an large outside roof patio but all of this is secondary to what really matters – the main floor. Again a large bar and some limited seats sit against the back wall before a step down into the large, flat, open General Admission area. The old 1920's theater vibe is present from the decorative ceiling, pillars, and old curtains.
Show:
As previously mentioned, the theater just went through a stint as the Music Box where the large area in front of the stage often acted as a club dance floor. This means there is plenty of space and the sound is great. The acoustics of the old fashioned theater are appreciated and it's easy to see the show no matter where you stand. The Afghan Whigs kept the light show simple but the equipment was modern and well done. I have to say that I've seen countless shows at this venue and have never been disappointed.
Drinking:
The drinks in plastic cups are more or less what you'd expect but it is worth pointing out that there are enough bars in here to keep you from waiting in any noticeable lines. And of course, this being Hollywood, danger dogs will be served on the sidewalk just outside. But the real gem is the attached bar, Blue Palms Brewhouse. This is one of the best places to discover and drink craft beers in LA. They have a large rotating selection of 20+ drafts, including a few of their own, and have a bunch of appetizers, burgers, and entrees that go great with beer. The only thing I can fault them for is being a little too packed and leaning a bit too heavily on the IPA crutch. Sometimes the door between the bar and the theater lobby is open as well, allowing easy access. What more could you want?
(Visited 301 times, 1 visits today)